ECT + RMP
Cryogenic gasifiers (ECT + RMP) stationary are assembled on the basis of cryogenic tanks ECT and atmospheric evaporators RMP, which are manufactured by the company Chart VRV in Italy. Gasifiers have a wide range of models: volume from 3,000 liters to 60,000 * liters, capacity from 30 to 2,500 Nm3 / hour, gas pressure after the evaporator from 40 to 400 bar.
The gasifiers are designed for the gasification of liquefied atmospheric gases and LNG: liquid nitrogen (LIN), liquid oxygen (LOX), liquid argon (LAR), liquid carbon dioxide (LCO2), liquid nitrous oxide (LN2O) and liquefied natural gas (LNG).
The gasifiers are designed and tested for resistance to the cyclical effects of low temperatures and ice loads created during the operation of the atmospheric evaporator for a long time. They meet the most stringent requirements accepted in the gas industry. Gasifiers combine the highest level of performance and low cost, taking into account the recommendations of the world's leading gas companies and the reviews of many satisfied Chart customers.
Developed in accordance with the EU Directive for pressure equipment and meets the requirements of the Technical Regulation of the Customs Union TR CU 032/2013 "On the safety of equipment operating under excessive pressure".
On request, cryogenic gasifiers can be equipped with a telemetry system (4...20mA) for remote monitoring of the liquid level and pressure in the tank, electric gas heaters of various capacities after the atmospheric evaporator, cryogenic pumps and are designed to operate at ambient temperatures from-40 ° C to +50 °C.
The delivery package includes full technical documentation in Russian, including the pressure vessel Passport and the Operating Manual.
* Larger gasifiers are also available on request.
For this product we recommend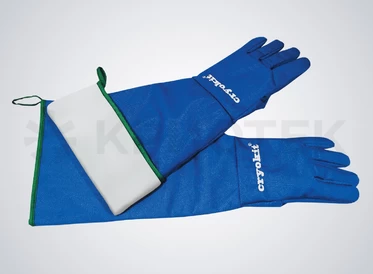 Cryogloves CryoPlus-2.1 are made of special composite two-component material with polyurethane membrane, completely waterproof. Intended for protection of hands and arms of hands during work with liquid ...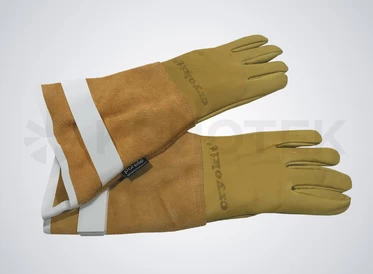 Cryogloves Cryolite are made of leather with special water-repellent impregnation. Intended for protection of hands and arms of hands during work with liquid nitrogen or other cryogenic liquids in a range of ...