Cryobank
The Cryobank on the basis of the ASKION hermetic robotic tanks HS200 S, which has no analogues in terms of functionality on the market. Sealed cryostorages are the development of the German company and ASKION ...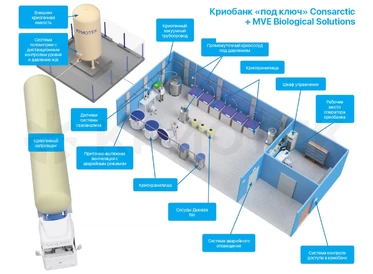 Cryobank Consarctic + MVE is formed on the basis of classic cryostorages from MVE Biological Solutions (USA) and software cryo-freezers from Consarctic GmbH (Germany).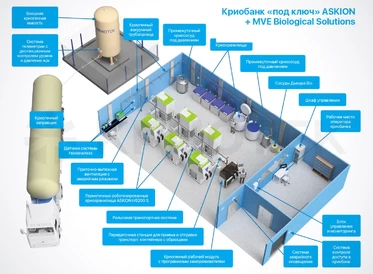 The ASKION + MVE cryobank combines time-tested classic MVE cryo-storage facilities and modern solutions based on ASKION hermetic and robotic cryo-storage facilities.